About Us
Meet the Team
Founded in 2019, PMI Chattanooga is a full service property management company licensed in Tennessee and Georgia. Based in Chattanooga and servicing surrounding counties and North Georgia. We specialize in residential, multi-family, and commercial property management. We provide our owners and tenants with the highest quality property management services using our cutting-edge technology to keep owners informed on how their investments are doing, while providing tenants with access to maintenance requests and accounting. Our office is locally owned and independently operated and we are proudly backed by a fortune 500 franchise that has been perfecting and changing the property management industry for over 20 years.
We know people come first, and we listen carefully, communicate professionally, and strive to create a win-win rental experience for our owners and tenants. Our solutions we offer investors include maximizing owner profitability all while preserving their real estate investment.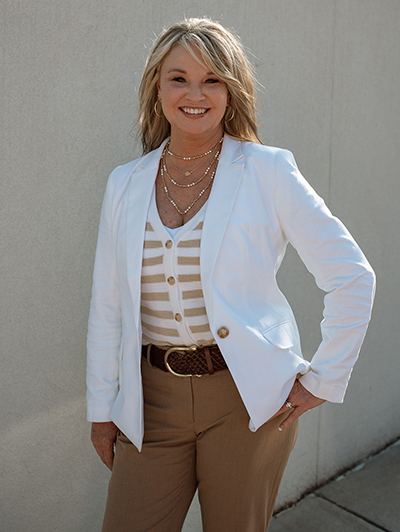 Andrea Moffett Owner | Affiliate Broker
Affiliate Broker: Tennessee and Georgia
Andrea Moffett has 25 year of experience as a property manager, and is a licensed real estate agent in Tennessee and Georgia. She holds a bachelor's degree in Business Management from Covenant College, Lookout Mountain, Georgia.
Honesty and integrity, along with determination and dedication, are philosophies that Andrea strives for in all aspects of her life. Applying these principles to her business has allowed her to be top in her field. Her background includes hotel management, property manager, and regional property manager for several, publicly traded companies. Property management is Andrea's passion, and she brings a high level of experience, leadership, and professionalism.
Andrea has a proven record of directly impacting her client's financial success and propelling smooth transactions by applying refined management, selling, and negotiation talents. If you are planning on investing in a rental property, buying or selling in the Chattanooga and North Georgia area, contact Andrea Moffett, your local neighborhood expert, for a personalized customer care. Andrea takes pride in servicing her clients by delivering exceptional service and establishing lifelong relationships.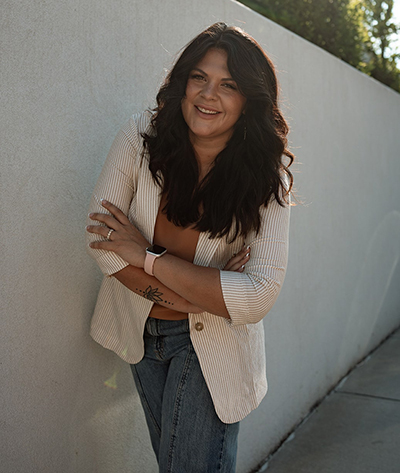 Brooke Terrill Director of Property Management
Brooke always keeps us laughing with her larger than life personality! She is a strong leader and oversees the day to day activities of PMI Chattanooga! She has an impressive 10+ years of multi-family property management background. She is eager to learn, grow, and continue to push the limits of property management. As the Director of Property Management, it is easy to be impressed with her knowledge in project management, overseeing the multi-family work load, and the care she has for her team and investors.
In her free time she enjoys spending time with her husband and kids, relaxing at home, and binge watching crime documentaries.
Brooke's dependability and motivational personality keeps us all wanting to do our best and strive for bigger and better goals!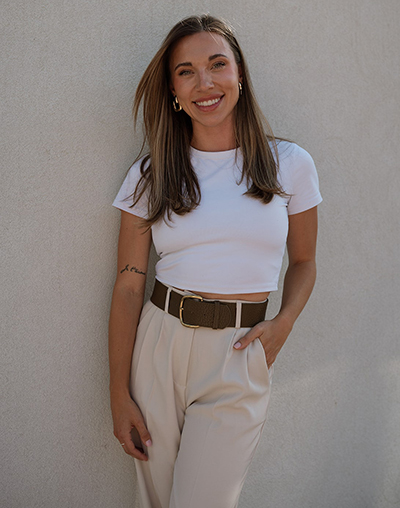 Keeli Odom Business Development / Marketing
Keeli is the spunk around the office! If you are a new owner you'll likely get to meet her over the phone first as she is in charge of Business Development / Marketing. She moved to Chattanooga from Murfreesboro where she attended MTSU and received her Bachelor's Degree in Business Communication and Marketing. Her strengths include her combining her upbeat personality with her incredible marketing and interpersonal skills. She has over 4 years of property management experience and 3 years as a local Realtor®.
In her free time Keeli loves to workout at local fitness studios, spend time with her husband and dog, enjoy a good patio brunch, and help buyers, sellers, and investors!
Keeli's goal oriented and challenge driven personality is one we love and appreciate! She keeps our portfolio growing and our social media accounts active!